Welcome to Sunland Sales RV!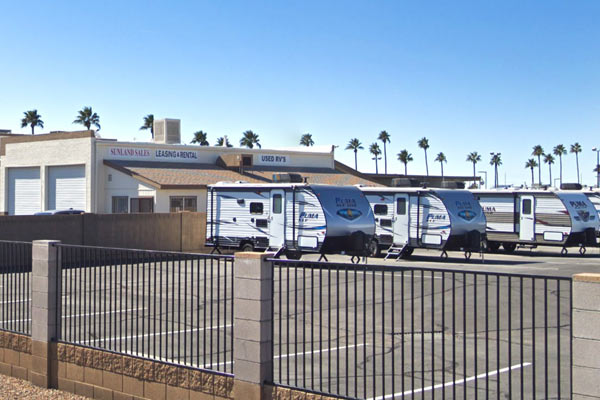 My name is George Kirklin owner of Sunland Sales, for 50 years I have been a dealer. I came to the Valley of the Sun in 1969 with my family and started a new car dealership, Sunland Lincoln Mercury.
I sold that franchise and secondary Sun City used car lot December 1st 2003, afterwards joined my son in dealing in used recreational vehicles. For 16 years we have been one of the largest RV wholesalers in the Southwest.
As of June 2017 we are taking on a new adventure and have become a new vehicle dealer once again, carrying the Palomino Puma line by Forest River, with more new lines to come, including Service & Parts.
Our lot is located in the heart of downtown Glendale Arizona. Over the next couple years we will be transforming our lot to accommodate recreational vehicle sales, service and RV storage.
I'm well known and have a Good Reputation, so please come in, call or send us an email and let us earn your business.
We consider trades (Trucks, Cars, Other Recreational Vehicles and Boats) we also purchase vehicles if someone just wants to sell, handle consignments, special factory orders (Forest River Palomino Puma Line at this time only) we also can assist in helping you find your dream unit.